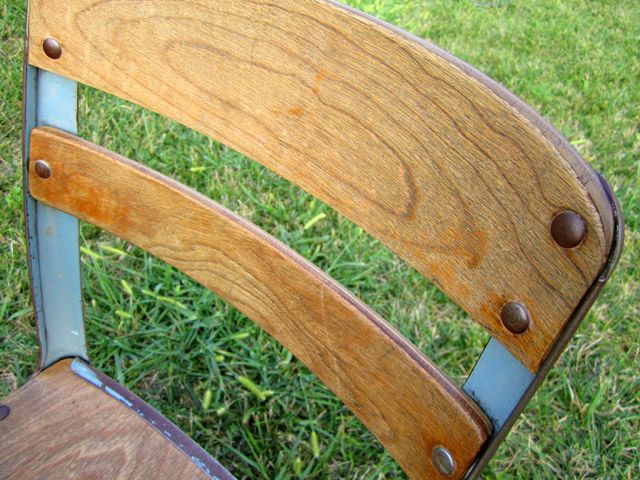 Once upon a time there was a beautiful teacher named Patricia Nelson. She had thick, dark hair, a bright smile that produced dimples on her cheeks and sparkles in her brown eyes. She was slender and seemed confident just by the way she carried herself. She wasn't afraid to tell jokes, tear up over a story or let a classroom of 4th graders wander away with their imaginations lit up far beyond the subject at hand.
I loved her.
I had the honor of being a part of her classroom as a 4th grade student, and I'm ever so grateful.
She sat us in groups, which was unconventional in those years. Our desks were pushed together to face each other in small pods of 4 or 5. 6 Little islands in the large classroom where we were teamed up with friends and foes alike. She would move us around and typically offered us the opportunity to ask privately to be seated next to one person or away from another. Like most classes there were always a couple of students that no one asked to sit beside. In ours there was a boy and girl who by either their odd ways or their loud and erratic behavior had lost all friendship among the classmates. I will call them Roy and Gwen. On one particular desk moving day, Ms. Nelson handed out new seating assignments and I was uncomfortably placed, not just away from my dearest friends, but right between the offensive Roy and Gwen. As the classroom settled down into its new arrangement a hush fell over the group as almost everyone in the class realized my horrible luck. I dared not react. I did not particularly enjoy Roy or Gwen's company, but I would have been mortified to hurt their feelings. I was very near tears though as I looked over my shoulder to the group where my two best friends and others were sharing friendship pins and swapping techniques on ribbon braiding for their hair-clips. I felt hurt, and I had to know if I had done something wrong, or something to offend. I wondered if Ms. Nelson just didn't like me.
When the class had been dismissed for recess that morning, I waited until everyone else had gone from the room and stood next to her desk. It was piled high with books and papers and wonderful gadgets and toys and as she looked up to acknowledge me I'm sure she understood what was coming. Still quavering in voice, and without criticizing her or my classmates, I humbly asked her why. She paused and looked down for a second then sighed as she looked me squarely in the face and said, "…because I thought you would be the one person who wouldn't complain."
I nodded, as if I had been commissioned with an assignment of a secret and sensitive nature and walked out to recess with my head held high but still a bit tender in my heart over my predicament. It felt very unfair, but I couldn't help but notice that she must have some admiration of me at the same time. I learned some important things that day about character and responsibility that I will never, ever forget.
I realized that my silence when others were critical was understood to be compassion. I learned that my kindness when others insisted in hurt, was not overlooked. I learned that responsibility was given to those who were trusted for their self-control more than those with great ability. I learned that sometimes teachers and adults were given tough choices and needed a hand from a heart able to carry a burden with them. I learned that though I was small, one of the tiniest creatures in my class, I was capable of something bigger than many of them were capable of and I realized that I was an individual that could either rise to that misunderstood humility, or I could wallow in the attention I could easily gain by sitting in the seat of the scornful.
In just a week from today we will begin our first year of homeschool. There won't be a classroom with a chalkboard and the alphabet taped to the top half of the wall. There will be no groups of giggling girls hoping to sit next to one another, just our tiny group of three boys who will probably fight over the favorite chair.
There will be one seat we try very hard to avoid this school year:
How blessed is the man who does not walk in the counsel of the wicked,
Nor stand in the path of sinners,
Nor sit in the seat of scoffers!
But his delight is in the law of the Lord,
And in His law he meditates day and night.
He will be like a tree firmly planted by streams of water,
Which yields its fruit in its season
And its leaf does not wither;
And in whatever he does, he prospers. Psalm 1:1-3 (NASB)
The seat of scoffers will be avoided at all cost. The King James calls it the "seat of the scornful" and I think of it as a position of critical and negative thinking that costs a man his prosperity.
I am determined that no matter what our circumstances may be, I will call these boys to humbly take on the task of loving, sometimes without a return, and treating others as they wish to be treated. It won't be in a large classroom with a Roy or a Gwen to challenge our kindness, but it is challenge enough to show a little brother honor by offering to serve, or encouraging a big brother who sometimes pushes a little too hard. It is often harder to show love among our own when we know so much and hold so much history with one another.
That is our assigned seating for this year. Like Ms. Nelson, I feel sure they are the ones I am called to hold to a standard beyond their years. The Holy Spirit in them longs to be called into the action of producing fruit, and I believe they are just the boys to bear it.