I couldn't sleep the night before last, so I cobbled. I had started these Mini Mary Jane's for Tisra's Adoption Fund and as it seemed impossible to rest I worked on finishing them instead. I got most of it done then and finished off the details yesterday.
I've had the button's I used on these for over 10 years. I used them on a dress I made for Becky when she was pregnant with Grace. There were two left and I have always liked them but never needed them for anything. I have pulled them out now and then for certain projects, shook my head and put them back in the drawer. They were, in my opinion, perfect for these little shoes, so I am glad I kept them.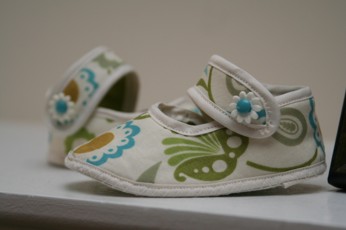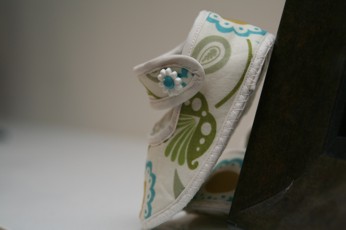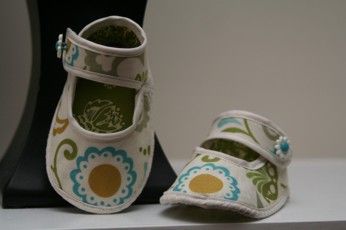 I did set up my Etsy shop. I have not posted any items for sale yet because I don't want to sell the only Mattie Kate I have. It is promised already, so I want to make sure I have one actually made before posting. I also have some editing to do on the banner and such, but I decided on a name at least and it's all ready to go.
I went with Mary Mary Stationery. Kris asked me which name I would like in three years, and of course I said…ask me in three years. But I took to heart the point, and as I have liked the name Mary Mary Stationery for a long time already, I felt it was a safe bet.
So you can find me at www.marymarystationery.etsy.com but there is nothing much to see.
As much as I would love to sew bunnies all weekend and have three or four to post along with the pattern, I cannot get started until next week. The rest of my week and my weekend are now dedicated to a little mini girls retreat I've planned for the girls in our Sunday school class. Here's the flyer: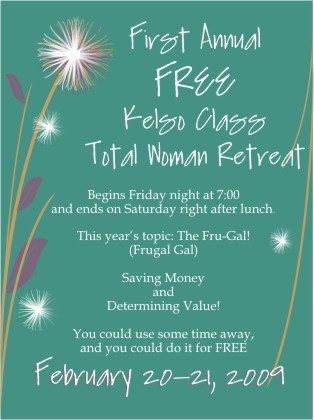 It's here at the house so I've been cleaning and preparing what I can. I've got sessions planned, devotions, food and a shopping trip. So…it should be a good time and I'm excited about it. I'll let you know how it goes.