I just had to try a themed day. Amy's blog keeps drawing me in with her interesting topics and fun open house day. I wanted to join the fun. I was sort of joking when I mentioned limerick day but I really do love making limericks. I get stumped now and then but I'd like to see how long I can keep it up. Any names or topics you would like to see limericized will be considered and most likely used.
This week: Fanny
There once was a girl named Fanny
Whose knack for bad moods was uncanny
It wasn't the rain
Or the clouds that gave pain
But rather the lace in her cranny
Is that too crass?
I'm having a lot of computer trouble today so I'm just excited that I could get on and post. I'm hoping I can post pictures too.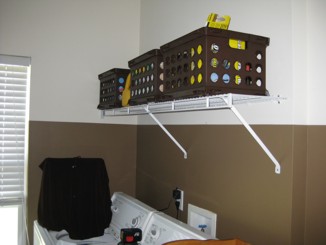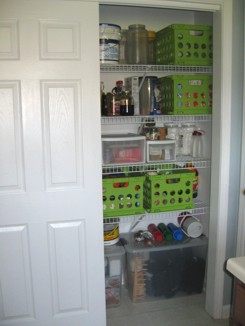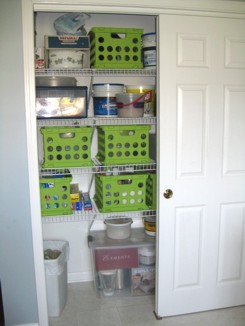 Oh look…I can.
I am in clean out and organize mode because of the impending move. I was able to completely organize my pantry on Saturday and I did my laundry room last week also. I've been cleaning out the crate aisle at Wal-mart because I really like these green and brown file crates they have. They were almost $2.00 cheaper today so I bought three more. Ha! I'm going to need lots of boxes and crates and storage bins. I not only want to move this stuff, I'd like to keep it from being a mess when I get it to the new house. So, yes, I'll be getting cardboard boxes, but I'm also getting clear plastic storage bins for a lot of stuff that goes in closets. I love that sort of thing anyway…it's a win win for everyone but my wallet.
Here's another topic for your comments. Some of you have moved even more than I have and I would love any and all suggestions for making it simpler…from packing, to kids, to meals. I only pick smart friends so I know I'll hear some great stuff.